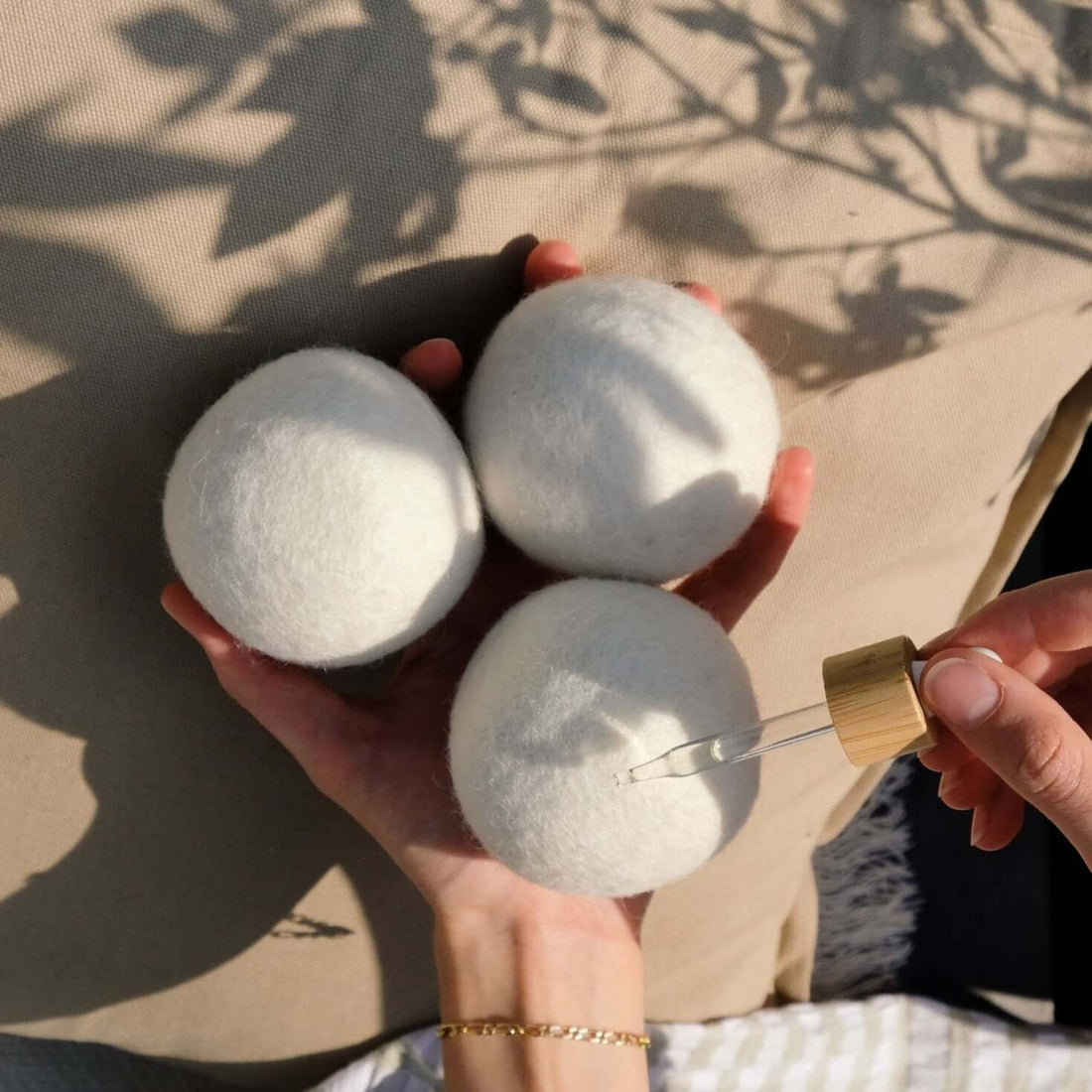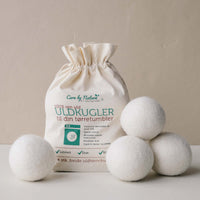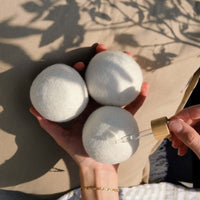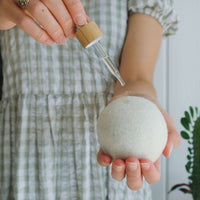 Wool Dryer Balls - For Tumble Drying
Helps reduce clumping of clothes
Gently massages the clothes nice and soft without fabric softener
Our dryer balls made of 100% wool can be used to shorten the drying time of your clothes in the tumble dryer - and thus save electricity. The balls help to lift and circulate the clothes in the machine, so that lumps of wet clothes do not form as easily.

They can shorten the drying time by up to 25%, so give it a try and keep an eye on when your clothes are dry in the machine.

Place the 4 dryer balls in the drum of your tumble dryer together with your wet laundry and dry the clothes as usual. Avoid overfilling the dryer for the most efficient result.

Then store the wool dryer balls in a dry place (eg inside the dryer) so that they are ready for the next use.

Tip: If you want a beautiful scent for your clothes, you can drip a few drops of our laundry scents on one of the dryer balls.

Note: Do not put in the washing machine!
Our dryer balls are handmade of 100% mulesing free wool and are certified Fair Trade.

Like our soap berries, they are produced by our local partners in Nepal, where we have decided to focus on working with and creating jobs for women. When you buy our drying balls, you can be happy to know that each ball is felted by hand with love and care, dried under the sun on the factory roof and packed in an unbleached cotton bag by a badass woman in Nepal. When we invest in women and girls in developing countries, we invest in their future.
4 pcs. light wool dryer balls packed in an unbleached cotton bag. Each dryer ball is the size of a tennis ball.

The dryer balls are of the highest quality and can last for many years.
"The wool balls from Care by Nature are always in my tumble dryer - the drying time is much shorter, and the clothes become wonderfully soft without the use of fabric softener... Win-win!"

- Lena
Save electricity with dryer balls
Drying laundry in the open air is the most efficient way to save energy. But it is not always possible or practical in everyday life.

So on days when we have to dry in the dryer, we always use dryer balls to shorten the drying time and save on electricity.
Drip drip drip
A little laundry fragrance on the dryer balls for the most delicious scent for the laundry
Dryer balls made with love and
Woman power
Our wool dryer balls are felted by hand with love by Nepalese women. And when you use them, you can smile that you are helping to create work for a cool woman in Nepal.
read more here
Find us in your nearest store

You will also find Care by Nature in supermarkets and small retailers across the country.
find your dealer