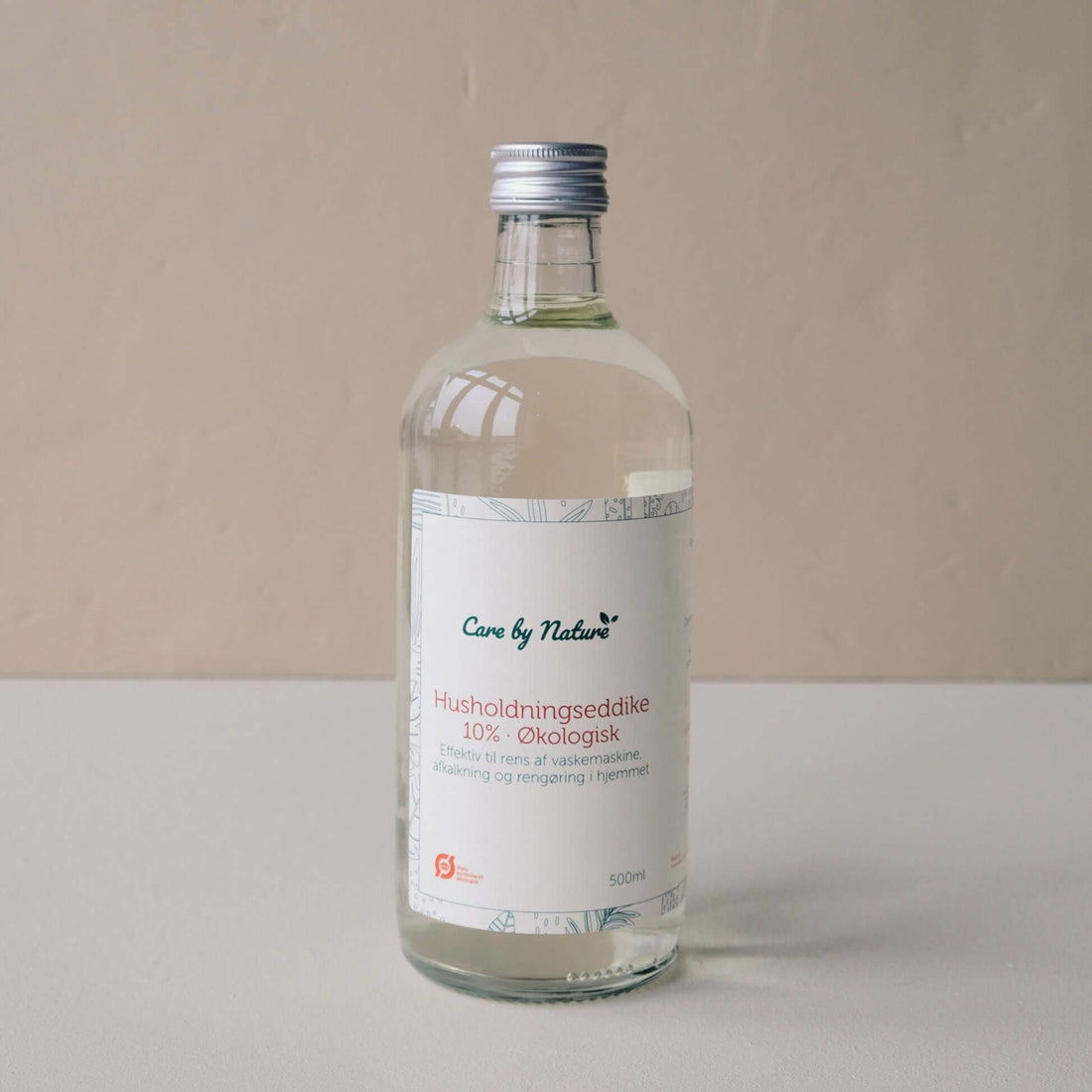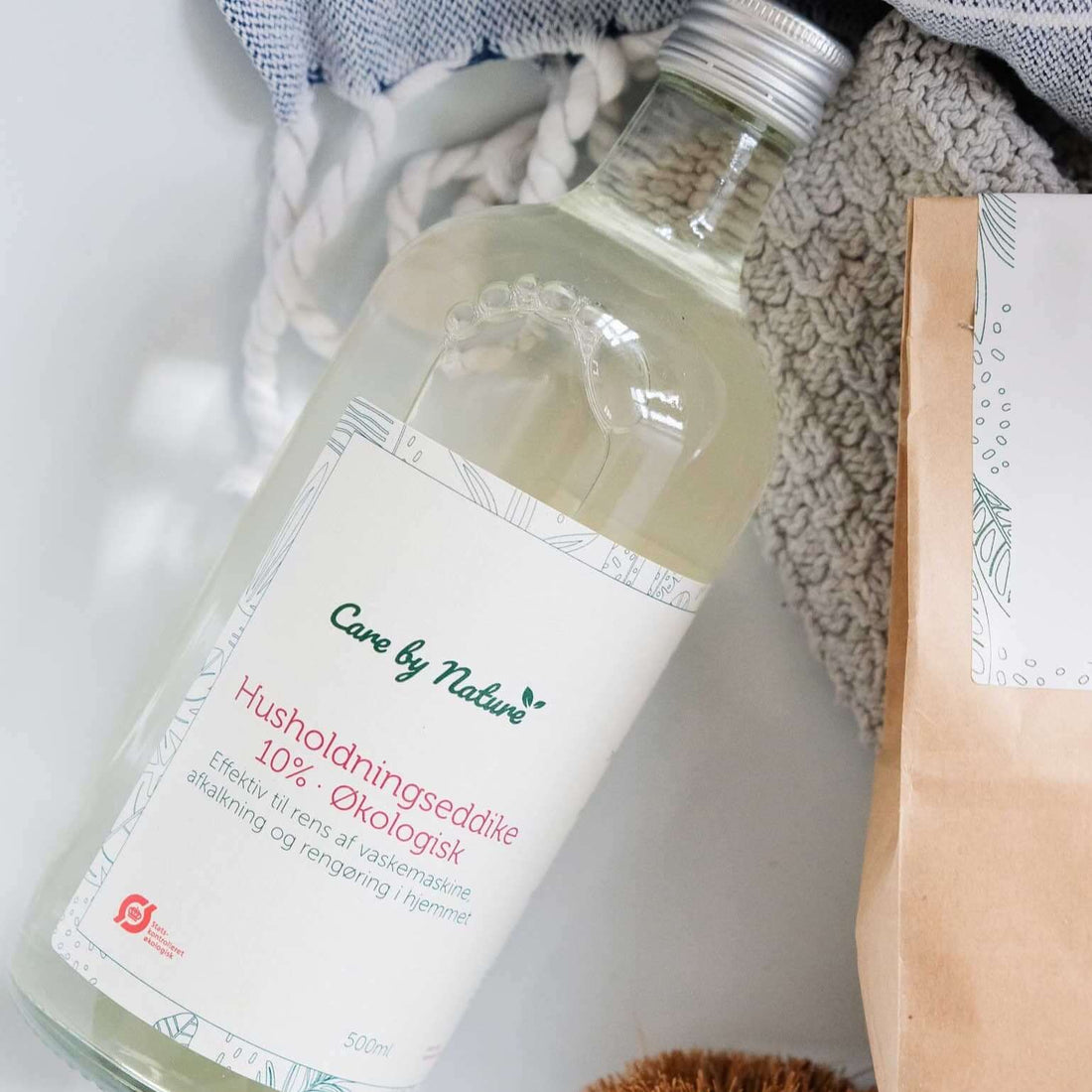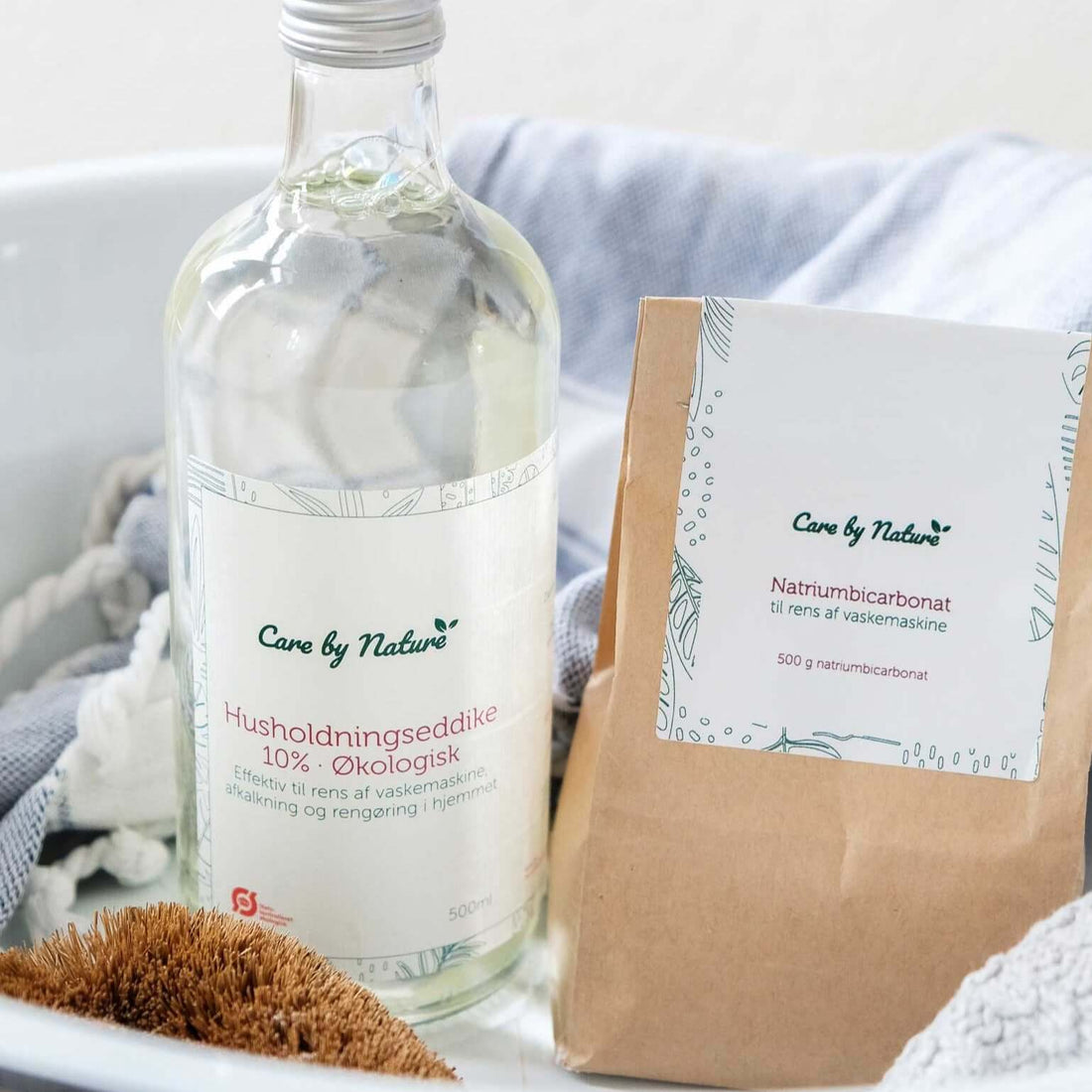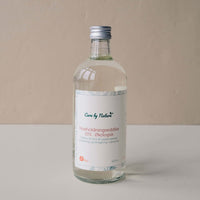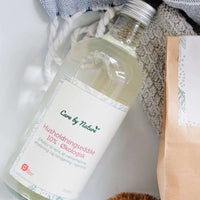 Organic Household Vinegar - 10%
Our organic household vinegar (10%) is incredibly effective for descaling various appliances and surfaces, as well as cleaning the washing machine and around the home. And it does the job completely without harsh and unnecessary chemicals!
We especially love to use our household vinegar mixed with a few drops of our amazing laundry scents as a natural fabric softener with a gentle scent. It makes our clothes so airy soft and especially helps if you live in an area with very hard and mineral rich water.

NATURAL FABRIC SOFTENER

Mix ½ dl of the household vinegar with approx. 5 drops of our laundry sent in your fabric softener drawer and wash normally. If you want to avoid perfume, simply omit adding the scent.

You can also mix your finished fabric softener directly into the vinegar bottle by dripping approx. a full dropper of laundry scent directly into the bottle and shake it thoroughly before pouring it into the machine.

DESCALING

Vinegar is a wonder remedy against limescale – and this household vinegar is even more effective (10%) than the classic food grade vinegar (5%) you are probably familiar with.

Our household vinegar is your new best friend, whether it's your kettle, washing machine, shower or kitchen sink that needs to be refreshed so that it becomes sparkling clean and limescale-free.

CLEANING OF WASHING MACHINE

We use household vinegar extensively for cleaning and descaling the washing machine. Pour 1 dl. household vinegar in your detergent drawer. Wash at 90 degrees or run machine clean programme. If necessary, combine with 1/2 dl of sodium bicarbonate directly in the drum for increased efficiency.

EFFECTIVE CLEANING AGENT

Mixed with our sodium bicarbonate, the household vinegar is super effective for cleaning sinks, clogged drains, bathtubs and much more. Sprinkle a thin layer of bicarbonate where you want to clean, then add the vinegar, scrub and watch the magic happen.
The household vinegar is extremely hypoallergenic when diluted, but you should handle any acid with gloves. Keep out of reach of children. Should not be consumed. Avoid getting the product in the eyes. Clean with water if contact causes discomfort. Follow instructions for use.
In all of Care by Nature's products, careful thought has been given to the packaging and contents of the products, so that we can provide you with the most gentle and environmentally friendly solution.

The household vinegar therefore comes in a reusable glass bottle (500 ml) with an aluminum lid, so you can either recycle all the components or add new contents and keep using the bottle at home.
500 ml organic household vinegar (10% spirit vinegar made from water and fermented organic alcohol) without preservatives. Cleaning vinegar is not for consumption.
A real everyday hero in your home
Our household vinegar is worth its weight in gold for the household, and we faithfully use it every single week for cleaning, laundry and descaling.
See all our recipes here
Use household vinegar as
Natural fabric softener
We love to mix 1/3 vinegar with 2/3 water, add laundry detergent and pour it into a bottle and use it as fabric softener.
Household ddike for cleaning

Mix the vinegar with sodium bicarbonate to get the perfect all-purpose cleaner.
Your product's name
$19.99
Find us in your nearest store

You will also find Care by Nature in supermarkets and small retailers across the country.
find your dealer