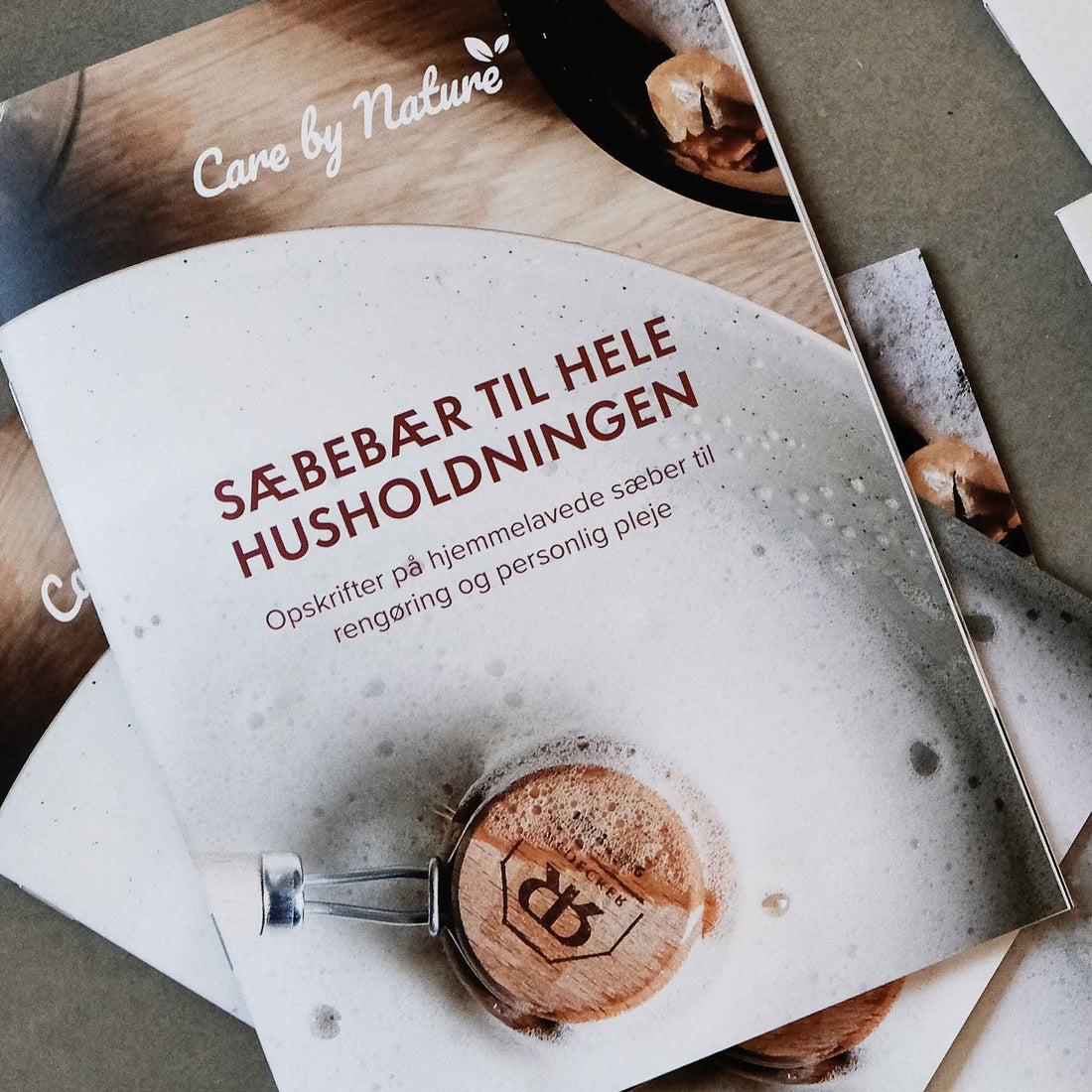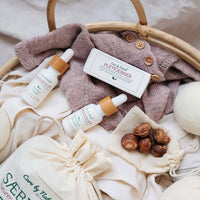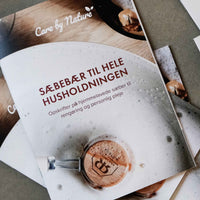 The Ultimate Laundry Kit With Soapberries
Get started on washing your clothes clean in an allergy-friendly and gentle way with our ultimate washing set from Care by Nature.
The ultimate washing set is for you who want the full washing experience with soap berries together with our other wonderful products for laundry, which provide a little extra luxury in everyday life.

In the set you get:
Soapberries from Care by Nature 500g (180+ washes)

2 pcs. laundry scents (Summer Garden and Forest Fresh)

Our natural (and highly effective) stain remover stick

Wool dryer balls for the tumble dryer

Organic household vinegar (10%)
The set is the perfect opportunity to get off to a great start with gentle and allergy-friendly laundry care that is both good for your skin, your wardrobe and of course the environment.
- Soapberries 500g (180+ washes)
- Laundry scent Summer Garden
- Laundry scent Forest Fresh
- Stain remover stick
- Wool dryer balls for the tumble dryer
- Organic household vinegar (10%)
OUR KITS WITH SOAP BERRIES
Our kits with soap berries are small packages of pure love that help you get started with gentle and natural laundry and housekeeping.

We have collected our kits for different needs - from those who want to get started with soap berries for the first time to those who want the full experience of our washing series. And when you choose one of our kits, you also get a unique opportunity to get the products a little cheaper than usual.
What are soapberry?
Soapberry is a 100% natural detergent made from dried berry shells. The berry skins contain completely natural soap substances called saponins, which lift everyday dirt and grime from the clothes in the washing machine.

Soapberry is the most hypoallergenic and gentle detergent you can find. It contains no additives, enzymes, perfume E-numbers or words you can't pronounce. So if, like us, you experience skin irritation from your clothes or just want to cut back on everyday chemistry, you've come to exactly the right place.
This is how soapberry works

inside the washing machine
- Completely natural
That's what you say about nature's detergent
- Shirley
"As the mother of two boys and the wife of a man with all kinds of allergies, I can really highly recommend the wonderful soap berries. We use them to wash all our clothes, bedding, towels, etc."
- Jane 
"Have used soapberry for several years now and am a huge fan - with clean clothes regardless of the temperature. A huge bonus that they are also good for the environment and the wallet"
- Charlene
"The feeling of washing and cleaning with nature's own resources, without the chemicals, packaging and other impacts of industry, is fantastic. I have used soapberry for almost 5 years and will never use anything else"
- Rick
"I have been using soapberry for laundry and in homemade cleaning products for over two years. I save both money and avoid harmful chemicals and plastic packaging. I am a fan!"
- Berit
"I was very surprised that the soap berries worked! I am very happy with my bag!"
Find us in your nearest store

You will also find Care by Nature in supermarkets and small retailers across the country.
find your dealer