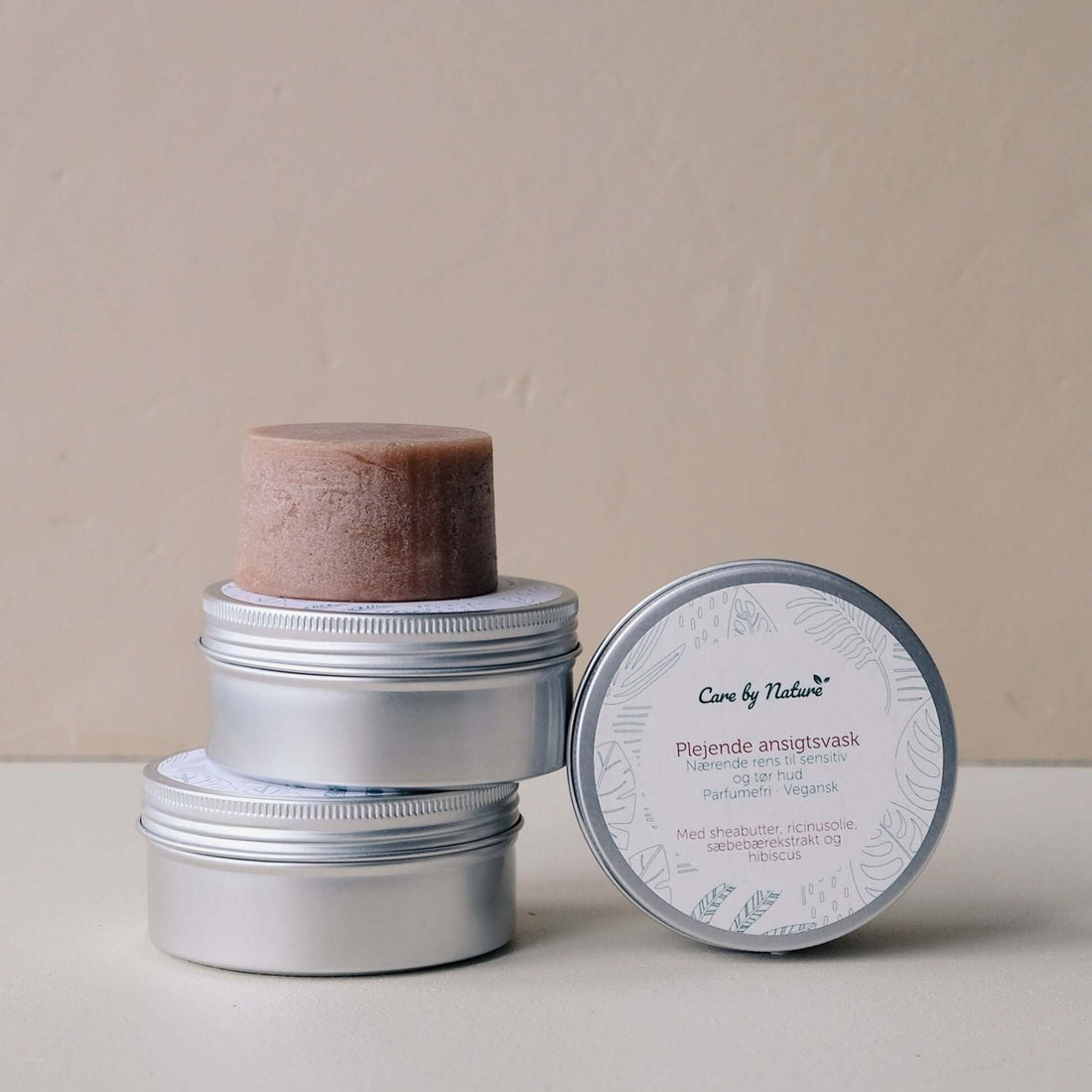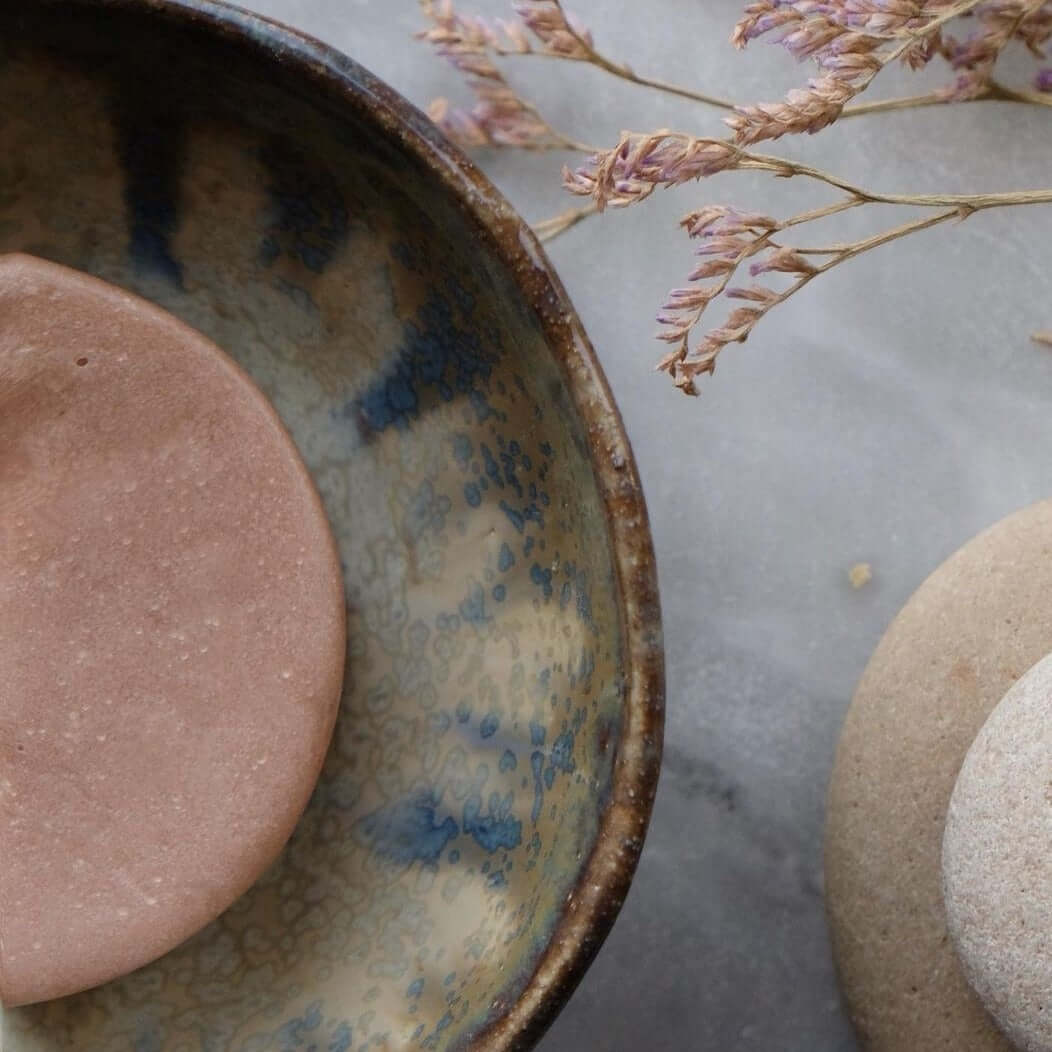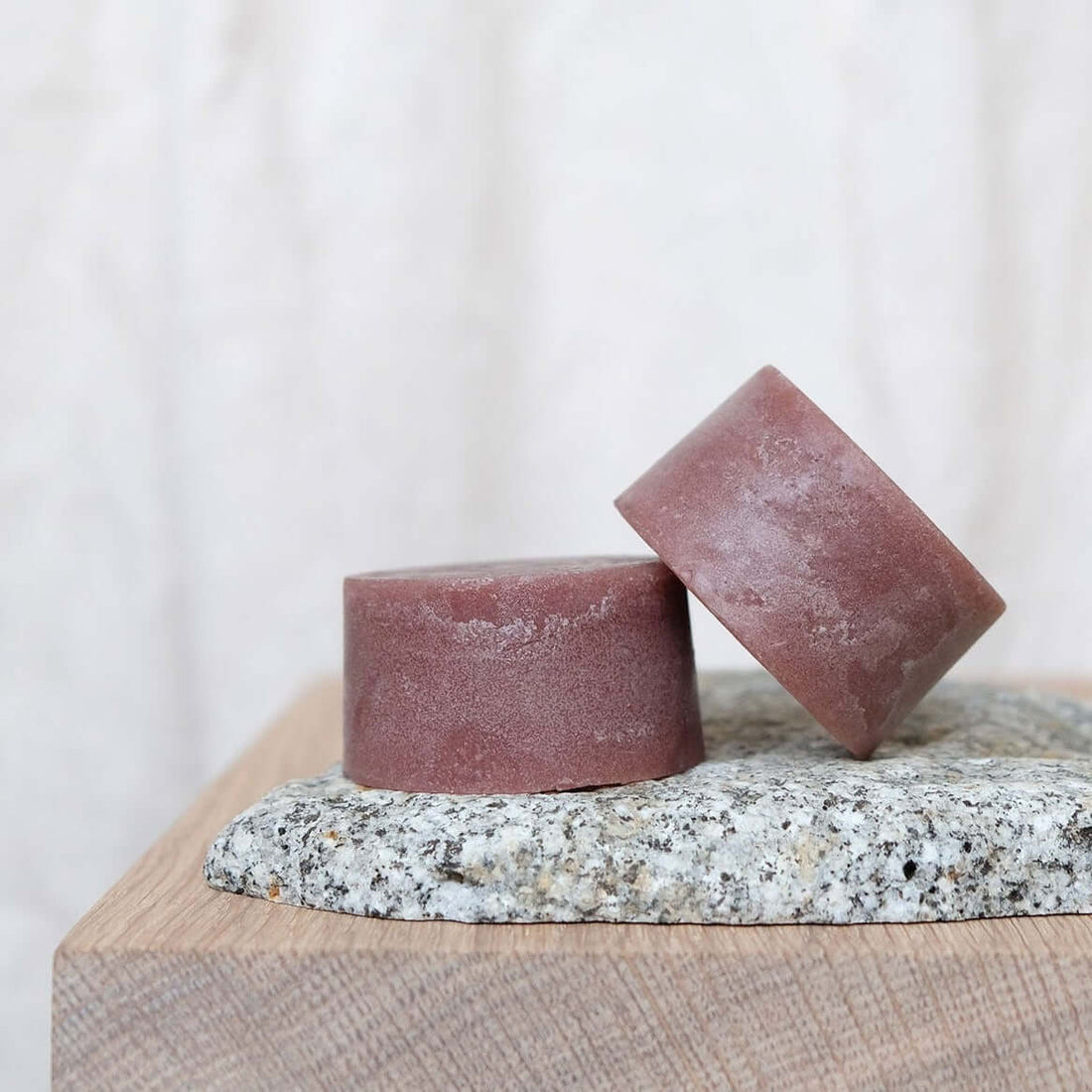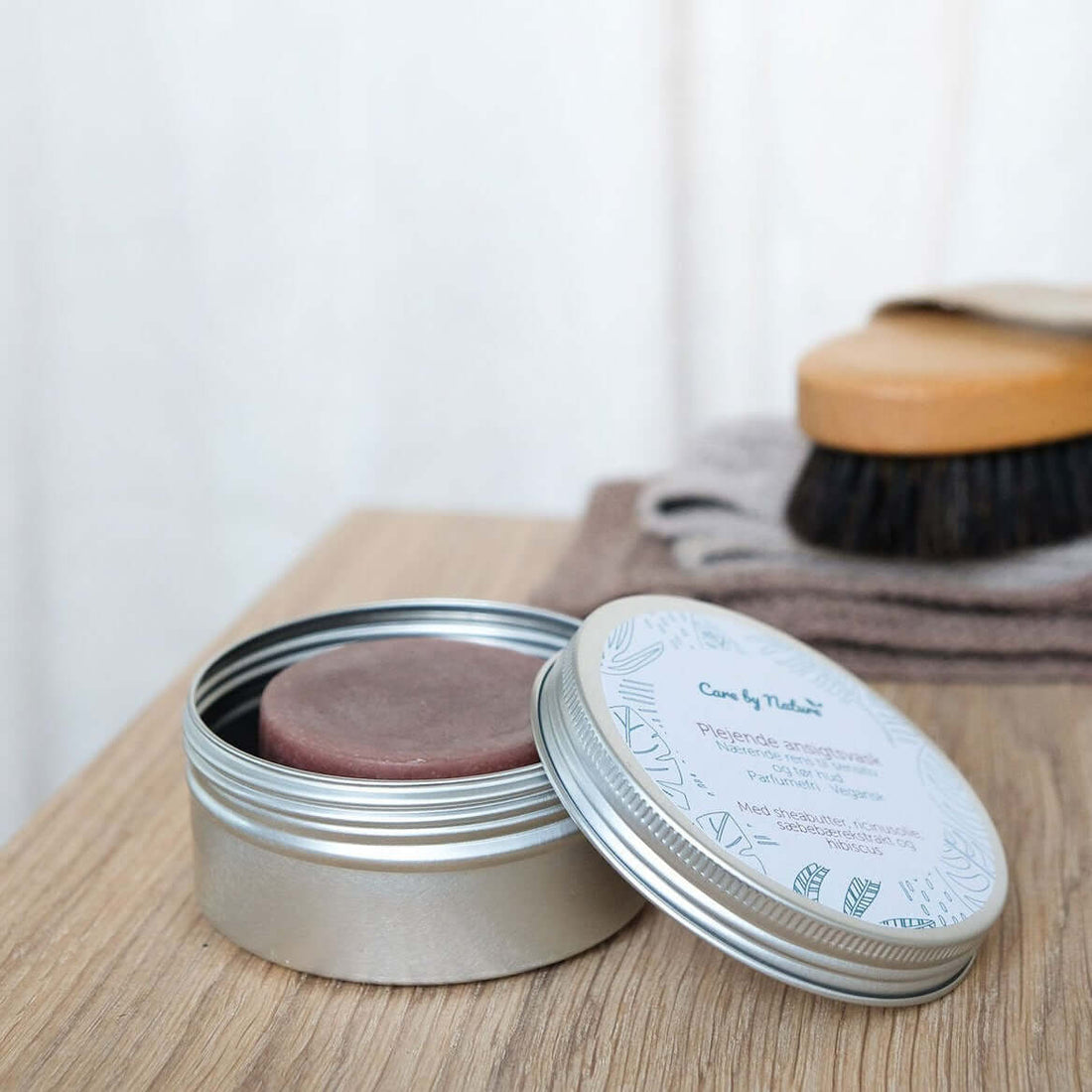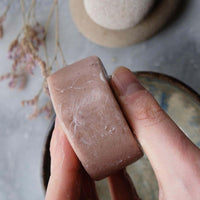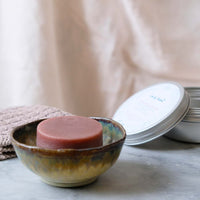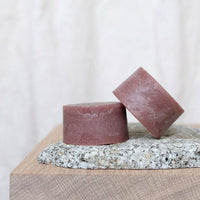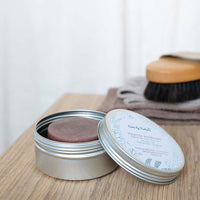 Nourishing Face Wash Bar With Soapberry Extract
The face wash from Care by Nature is based on mild, skin-friendly ingredients and soapberry extract, which gently cleanses the skin. Organic shea butter and castor oil care for and soften the skin, while active ingredients from d-panthenol, oats and hibiscus help retain moisture in the skin while caring for and protecting it.
We find that the face wash is ultra moisturizing, reduces redness and soothes the skin. And we are thrilled to have created the face wash we always dreamt of.
The face wash from Care by Nature is a solid bar of "soap" that comes in a reusable aluminum can. When we write soap in quotation marks, it is because it does not contain very large amounts of soap - instead, it is packed with lots of moisturising and regenerating ingredients, which nourish the skin while loosening grease and dirt.

If your skin is sensitive or often feels tight or flares up after cleansing with regular face washes, this is the face wash for you! Many of us have dry, red or sensitive skin, or suffer from allergies, so it's hard to find products that don't make our skin problems worse. So we are thrilled to have created the product we ourselves were missing in our skin care routine!
You can use the face wash both morning and evening. Wet the bar of soap and your face. Then massage the bar of soap around the face. The face wash does not foam up, but instead turns into a soft and moisturizing cream that you can massage around the skin. We enjoy spending a few minutes on cleansing our face and possibly using the bar to give our face a gentle massage - especially on the jaw and temples, it's a fantastic feeling! Then rinse with lukewarm water and follow up with your normal skin care.

Remember to store your face wash dry between uses. Stop using the face wash if you are sensitive to the ingredients.
The face wash from Care by Nature is handmade by a Danish entrepreneur called Amalie. She is also the one who makes our gentle stain removers. Amalie comes from a family with many years of experience in natural and handmade cosmetics, and today she carries on the family tradition from her small workshop. This is also where she develops and tests new products for us, when we get ideas for new ways to use the saponins from our soapberries.

We are happy and proud to work with Amalie for many reasons. We especially admire her uncompromising approach to the ingredients she uses - she has endless knowledge of raw materials and their effects! In addition, she shares our values ​​of sustainable and gentle production and products. And we are just really proud to be able to produce products, where we can support a small Danish soap production owned by a woman we admire, instead of placing the production in a large factory.
75g solid facial wash bar in an aluminum can.

Ingredients: Behentrimonium Methosulfate and Cetearyl Alcohol, Sodium Cocoyl Isethionate, Cocamidopropyl Betaine, Sapindus Mokurossi extract, Butyrospermum Parkii Butter, Ricinus Communis Seed Oil, Panthenol, Aqua, Hibiscus Sabdariffa, Avena Sativa Kernel Flour, Penoxyethanol, Ethylhexylglycerin
Particularly good
FOR DRY AND SENSITIVE SKIN
Our nourishing face wash gently cleanses your skin of the dirt and grime that settles on the skin during the day. The gentle wash cleans effectively while moisturizing and caring for your skin with a high content of nourishing ingredients.
The soap in the face wash is extracted from the natural soap in our soap berries. Therefore, you will experience a completely gentle and gentle wash that feels more creamy than foamy on the skin.
Handmade with love
Our face wash is handmade by a cool Danish entrepreneur called Amalie, who has her own small soap shop in Fredericia. We particularly admire her knowledge of and uncompromising approach to the ingredients she uses, and she also shares our own values ​​about sustainable and gentle products. Together with Amalie, we have really created the face wash we have always dreamed of.
Find us in your nearest store
You will also find Care by Nature in supermarkets and small retailers across the country.
find your dealer